The Middle Ages in the Aosta Valley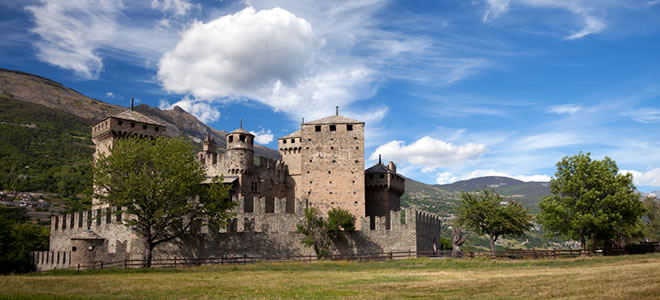 Castles are one of the most important historical and cultural treasures of the Aosta Valley.
Bard Fort, found at the entrance to the Aosta Valley when arriving from Turin, has remained almost unchanged since the time it was built.
In Valle d'Aosta there are scores of towers and castles. Scattered throughout the region, most of these are open to the public. Through them we can glean an all-embracing picture of medieval civil and military architecture.
The most famous castles are: Fénis, Verrès, Sarre, Aymavilles, Ussel…